Our Success Stories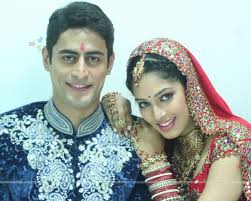 Ajay and Sangeeta
-
Here I found my Love arranged by Match2Marry.in.We got his profile at the end of December, our parents got involved first and after matching our horoscopes we started talking on phone.We decided to meet on 1st Feb and Roka was held the same day.We met twice before we got engaged on 6th of May 2015, during these meetings and regular talks, we felt that we are made for each other.By God's grace and blessings of our parents I met my soulmate and then we got married on 7th of May 2015.A Heartiest Thanx to Match2Marry.in from both of us for being an important part and we highly recommend it!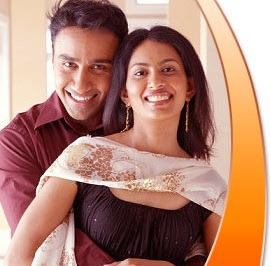 Akram and Nida
-
When my sister initially said that she was going to create a profile for me on Match2Marry.In, I just gave her a sarcastic half hearted nod. I had actually never imagined that I would get a good match through an online matrimonial website. But, all my doubts were put to rest when I eventually found my perfect match here on Match2Marry.In !! On Match2Marry.In you are bound to find the perfect life partner you have always wished for. I would like to thank Match2Marry.In with the following lines, 'Gone are the days when marriages were made in heaven. Now, marriages are made in Match2Marry.In'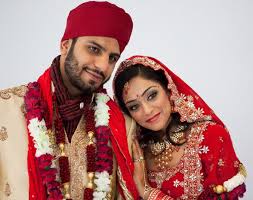 Randeep and Gouri
-
Hi I found my soulmate Gouri on Match2Marry.In. Initially I send expression of interest as i found her profile as per my requirement and she responded back with accepting my EOI. Then we mailed eachother, share our numbers and talk over phone to know each other more. We decided that we are made for each other and we tell our families about that. Our families met each other and finally we married on 5th August which we both feel the most important day of our life.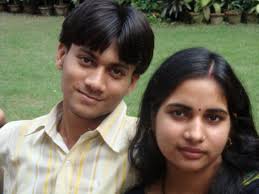 Varun and Shalini
-
Eventually we decided to meet each other because you dunno until you personally meet. We clicked the moment we met and our family were happy enough to oblige with this marriage ... We got engaged within a month and married the next month .. She is everything I could ever ask for so Thanks a ton for making it happen ...Well actually in laying the cornerstone ... thanks again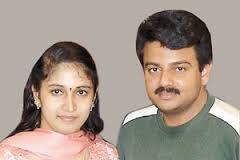 Vikram and Sunita
-
Searching for life partner was a tough task however Match2Marry.In made it easiest for me. I met my life partner Nitish through your portal and life has been a dream since then. Its Match2Marry.In where I was searching for my soul mate, I sent him interest to which he responded. We talked and chatted and found a connection. Finally our families met and decided on the formalities of the marriage. We don't know how and when our simple arranged marriage turned into a beautiful love marriage. Thank you Match2Marry.In for providing me with an opportunity to find my soul mate. We would like to thank Match2Marry.In's team for providing this awesome platform that enabled us to meet and eventually unite in the everlasting bond of marriage. It had been a great experience!!!